Письмо Александра Косолапова директору Третьяковской галереи Родионову, 4 октября 2005 г.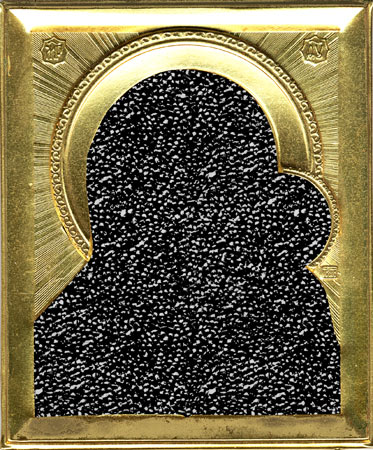 o: Mr. Rodionov V.A.
Director General of
the State Tretyakov Gallery
Mr. Rodionov, I happen to know that my work "Icon-caviar" was removed from the exhibition "Russian pop art" by order of a group of believers of one of the Moscow cathedrals as it stirred up "social and religious hatred".
Without discussing the motivation of such a statement, I think that the decision to remove some works under the pressure of a group of citizens is unprecedented for the world famous museum and insulting for me as an artist.
Though I am always ready to cooperate with the State Tretyakov Gallery and to compromise at the stage of exposition forming, I reserve the right to make this scandalous incident well publicized.
Alexander Kosolapov
04.10.2005
Генеральному Директору
Государственной Третьяковской
галереи
Родионову В.А.
Господин Родионов, мне стало известно, что моя работа «Икона икра» снята с действующей выставки «Русский поп-арт» по требованию группы прихожан одного из Московских храмов, как возбуждающая в них «социальную и религиозную ненависть».
Не вдаваясь в обсуждения мотивации такого утверждения, полагаю, что решение о снятии работы под давлением группы граждан является беспрецедентным случаем в практике музеев мирового уровня и оскорбительным лично для меня, как художника.
Всегда готовый сотрудничать с ГТГ и идти на компромисс на стадии составления экспозиции, я, тем не менее, оставляю за собой право придать этому возмутительному инциденту широкую огласку.
Александр Косолапов
04.10.2005